In late December, I decided to go browsing at a used bookstore outside of Nashville to take a much-needed break from writing my dissertation. There are few things in this world more comforting than perusing the spines of books, never knowing what you might stumble upon. A few minutes into my trip, I found a hardcover copy of Maryse Condé's Segu, translated by the late Barbara Bray. The dust jacket was pristine, its cover featured dying African man surrounded by his family beneath a pulpy font. I knew instantly that I had to buy it, having recently talked about the novel's translator with a friend a few weeks before. Unfortunately, Barbara Bray's name appears nowhere on the cover of Segu, its first edition or its subsequent editions, which led me to wonder, how do we remember translators when they are gone? Will we even notice? What becomes of the many lives they've lived through the words of others?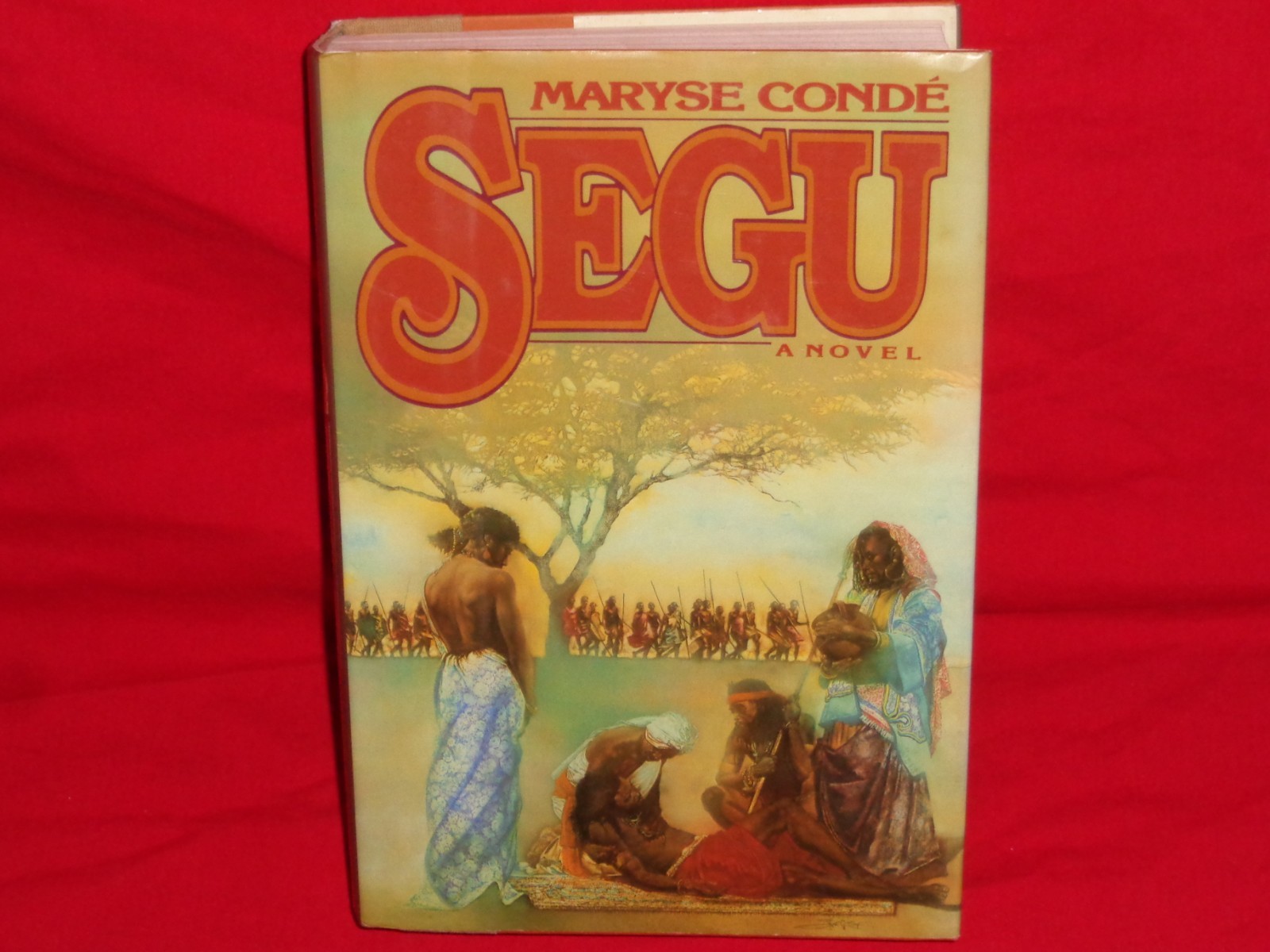 Although I wound up gifting the first edition of Bray's translation of Segu, I just finished reading a trade copy of the book. For those not familiar with the novel, it was initially published in France with Editions Robert Laffont as two separate novels (Ségou I – Les Murailles de terre and Ségou II – La Terre en miettes) from 1984-1985 and tells a multigenerational story from height of the Bambara Kingdom in the late 1700s to its decline by the mid-1800s. When merged into one, the novel forms a nearly 500-page epic in the way critics have spoken of Marlon James's Black Leopard, Red Wolf;  Segu is an African Game of Thrones.
When I read older novels, particularly ones that were translated a number of years ago, I always look up the reviews that accompanied the novel, curious about whether or not the translation, or the translator, was mentioned. In the New York Times review, Charles R. Larson of American University writes that Bray's "fluent translation" was, at least in part, responsible for the novel's engrossing quality. In a review I found from the Black American Literature Review, Bray only appears in the citation format; she isn't mentioned textually. How could the translator of a nearly 500-page book go unrecognized? Was her labor seen as expendable? Was she simply the conduit for someone else's story? Was she willfully forgotten?
It turns out, Segu was not the first time I read a Barbara Bray translation. In 2011 during a graduate seminar on the theme of madness in Caribbean women's writing, I read her translation of Simone Schwarz-Bart's The Bridge of Beyond (1974), published in French as Pluie et vent sur Télumée Miracle by Les Editions du Seuil in 1972. The Bridge of Beyond was reviewed, along with four other books, in the New York Times by Paul Theroux in May 1974 without a mention of Bray aside from the usual bibliographical information included in all book reviews. Theroux is drawn to the novel's pastoral imagery, Schwarz-Bart's talent for describing Guadeloupe's tropical flora, and all the other elements that lend the novel to the notion of an exotic idyll. What about Bray's knowledge of tropical flora, her ability to carry forth this imagery for Theroux and other readers' consumption so that they need not venture beyond their armchairs to travel to Schwarz-Bart's world. Theroux also summarizes the general elements of the novel's plot, including a death followed by a nine-day period of mourning and "the ritual purging of grief."
But, can The Bridge of Beyond as a translation serve to grieve Barbara Bray, its translator? Is this even possible when neither the translator, nor her craft are accounted for in the novel's various reviews? In fact, when The Bridge of Beyond was reissued by the New York Review of Books in 2013, the reviewer for The Daily Beast failed to notice that Barbara Bray had passed away three years prior to its release in February 2010, blithely stating that the work was "newly translated by Barbara Bray." Even the more thorough accounts of Bray's intellectual contributions to the work of literature and translation ignore her translation of The Bridge of Beyond, and occasionally, Segu as well.
Only in Bray's obituaries in The Guardian and the Journal of Beckett Studies do we learn about how involved she was in the production, translation, and promotion of literature. It is here where Bray is credited as instrumental in supporting Harold Pinter's BBC radio plays, in advocating for the French "New Novelists" in English, and for her intellectual contribution to the work of Samuel Beckett, with whom she was romantically and intellectually involved. Bray was also the principal translator of one of my favorite writers, Marguerite Duras. Although, I admit that I haven't yet been able resist the austere aesthetics of Les Editions de Minuit enough to read Duras in English. That soon may change.
Still, aside from bibliographic citations in reviews and literary criticism, there is little left to remember Barbara Bray's Caribbean translations by. One way to address this void may be through readers themselves, sharing stories about their experiences with Bray's translations and the impact they had on their view of Caribbean writing. The only way to acknowledge the translator is to write with and about their translations, because these books, as Emily Callaci explains, "are the products not just of minds, but also of lives."